Credits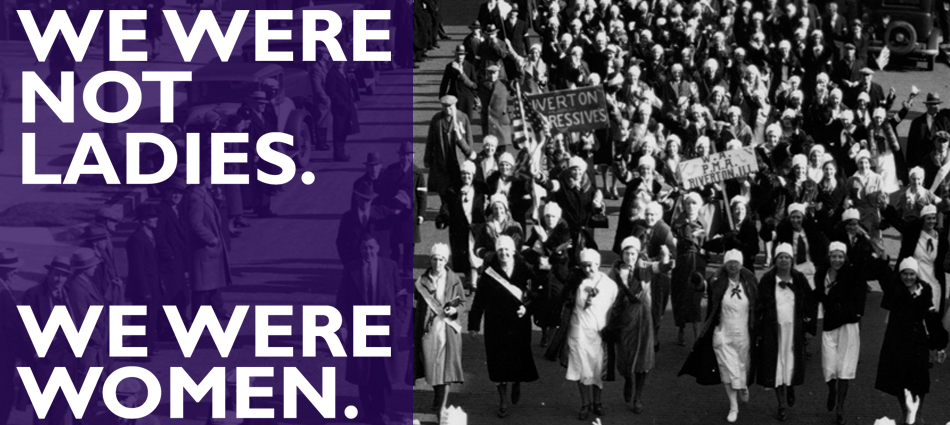 "We Were Not Ladies.  We Were Women."
Produced, written and directed by Greg Boozell
Edited by Jon Biewen and Greg Boozell
Story Consultant, Karen Everett
Narrated by Kim Holmes
Actors (In Order of Appearance)
Social Justice Commission
Interviews (In Order Of Appearance)
Sean Burns
Organizer, Illinois Education Association
Caroline Merithew
Professor of History, University of Dayton
Dominic Bertinetti. Jr.
Rosemary Feurer
Associate Professor of History, Northern Illinois University
Archival Interviews
Archival interviews were largely taken from the University of Illinois at Springfield Oral History Collection.  Two oral history projects from the collection provide a treasure trove of first person accounts of the Illinois Mine War in the words and voices of people who were there.
The COAL MINING AND UNION ACTIVITIES PROJECT features interviews by Nick Cherniavsky, Barbara "Bobbe" Herndon and Rex Rhodes recorded in 1972-74.
ILLINOIS COAL: THE LEGACY OF AN INDUSTRIAL SOCIETY includes interviews by Kevin Corley, Carl Oblinger, and Brenda Griffin conducted 1985-86. Kevin Corley can be heard interviewing Ada Miller and John Wittka. 
Selected Archival Interviews (In Order of Appearance)
Ada Miller
Jack Battuello
Catherine DeRorre
Irene Allard
Lena Dougherty
John Wittka
Otto Klein
Jesse Lake
Joe Ozanic
Music
Greg Boozell and Chris Sinnott
Thanks To
Emily LaBarbera-Twarog, Bill Gorrell, Lisa Andrew, UMWA District 12, Ken Davis and Linda Paul
Legal Services
Leavens, Strand, & Glover, LLC.
©2015 Mettle Pictures